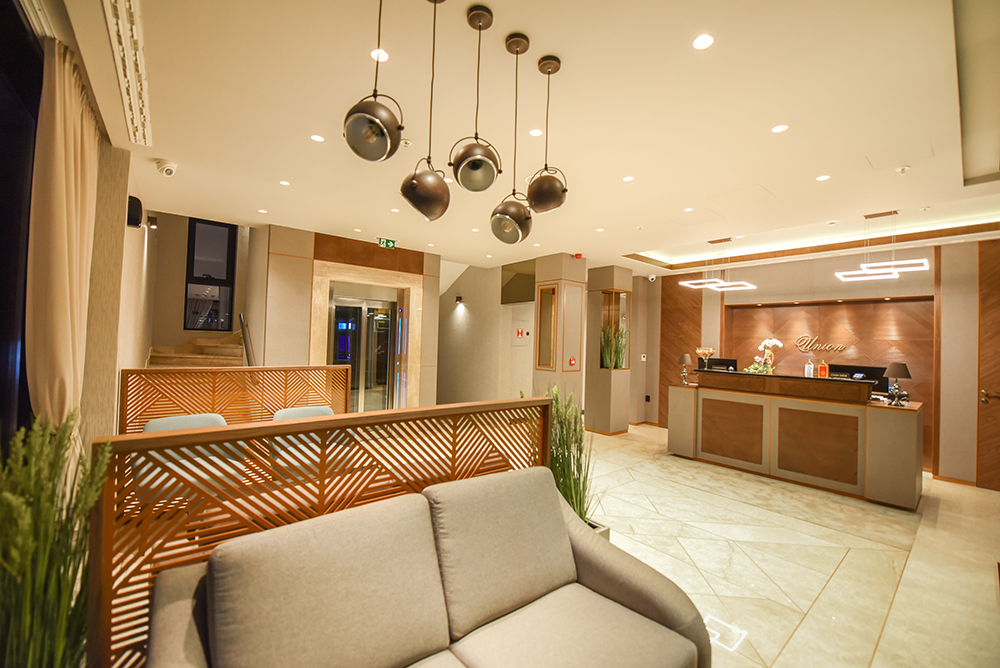 Hotel Union

Combining up-to-date modern design and intuitive service, hotel is ideally located near important places in Podgorica.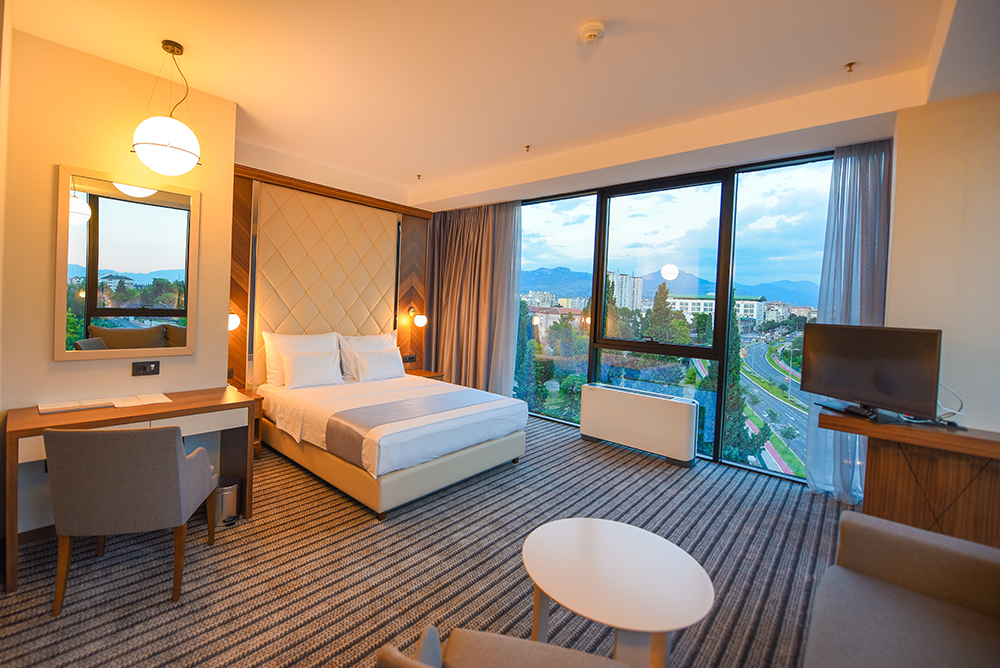 Our Team

Kind and professional staff will realize all your wishes and requests with creativity and spirit.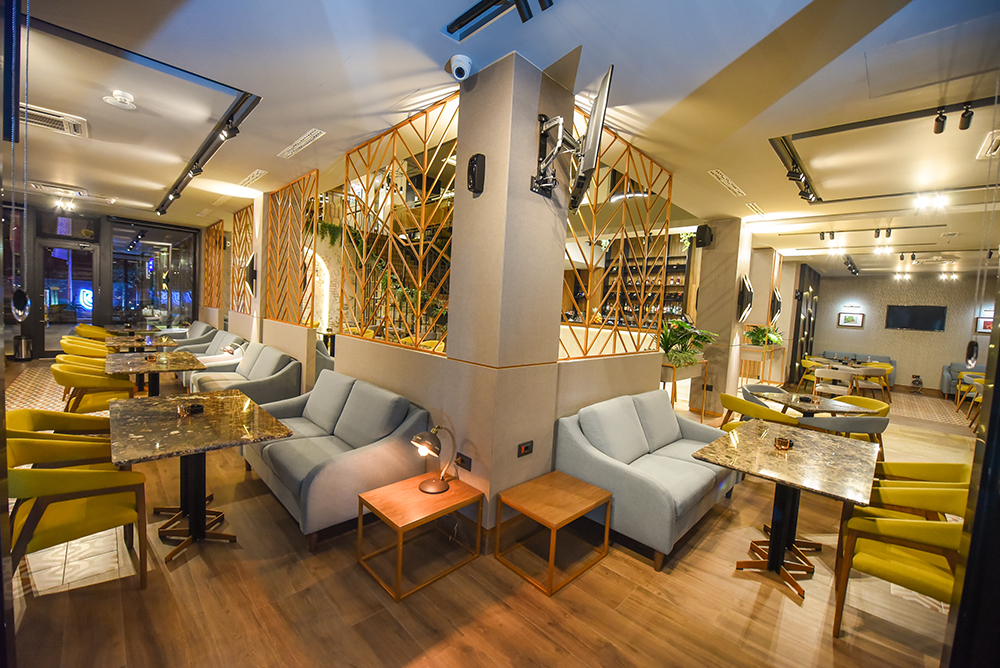 Restaurant

Our restaurant offers great, delicious national and international meals. Especially recommended are Italian specialties.
ABOUT HOTEL
Welcome to 4-sat hotel "Union": a splendid, unique, modern hotel, located near to city center of Podgorica. Its a perfect choice for tourists as well as for business people, visiting the capital city of Montenegro and the best home base from which to explore the town.
In our hotel our precious guests will enjoy in the best service, impeccable comfort and pleasant atmosphere.
In the hotel there is a conference room, which is ideal place for business meetings and other kind of events.
Breakfast buffet is served in the hotels restaurant, located on the first floor. Our restaurant offers great, delicious national and international meals, especially recommended are Italian specialties.
Our sister hotel "New Star"**** is located only 10m from our hotel and both make a rich offer and perfect combination of possibilities and characteristics, attractive to all kinds of our future clients.
Professional staff is at your service in every moment, making you feel always welcome and like at a home, with a smile, enthusiasm and hospitality.
Our Rooms
Hotel "Union" has 32 rooms and each of the newly renovated spacious rooms and suites are perfect to afford commodity and comfort. For our guests, parking is free of charge and its located in the underground garage. All our rooms are equipped with big king-size beds, additional beds, flat screen TV, mini-bar and sef.


Contact
Hotel "Union"
Kralja Nikole 110
81000 Podgorica
info@hotelunion.me
T +382 20 223 888, +382 69 223 888
Kralja Nikole 110, 81000 Podgorica